Bay Area Indian Community Guide
The Bay Area is home to several Hindu temples.
The Shiva-Vishnu Temple in Livermore is a landmark for all Hindus in the Bay Area.
Since its consecration in 1986, the Shiva-Vishnu Temple has evolved into a beacon for the Hindu community.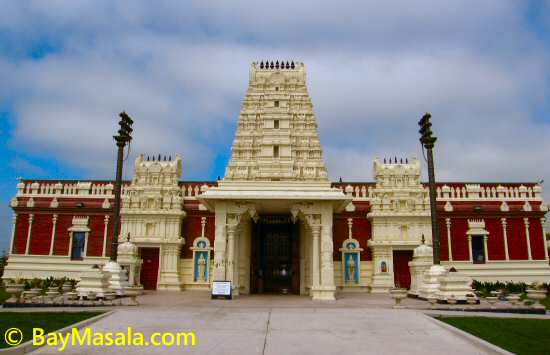 It's also an excellent example of what can be accomplished when the members of the community come together for a common purpose.
Shiva-Vishnu Temple is open on weekdays from 9AM - 12PM and 6PM - 8PM and weekends and holidays from 9AM - 8PM.